Mechanic & Bodyshop Insurance - Motor Trade Insurance
Rainbow Motor Trade Insurance is the expert when it comes to the mechanic or body shop insurance. Our experience, knowledge and UK's top motor trade insurance companies list make us perfectly placed to help your business and  vehicle.
We are the well known insurance broker in UK, because we can offer cheap quotes, full cover, flexible payment options and excellent services that suit you.
Mechanic Insurance 
When is comes to mechanic insurance, Rainbow's experts know that as a mechanic you undertake a lot of risks in everything you do and your work requires attention to detail as you work on your customers' vehicle. We want to give the right insurance to protect you, your business and reputation, if something goes wrong. Whether you're working part or full-time, mobile, form home or from garage, our insurance experts will find you the best mechanic insurance policy to suit all your needs.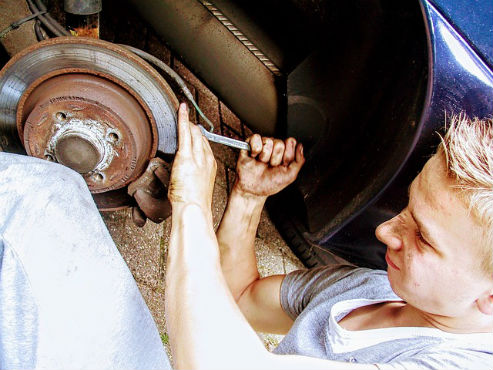 Mechanic Insurance Policy covers
3rd Party Public Liability Vehicle Insurance

It is a core cover for businesses that come into contact with suppliers, clients and other third parties.

Premises Insurance

It cover any building where the business is located.

Comprehensive Motor Insurance for Mechanics

In addition to covering any damages to a third party vehicle it will also cover potential damage incurred to your or your customers' vehicle.

Employers Liability and Public Liability

It's a requirement by UK law, even if you only employ people on a part-time job.

Contents Cover
Business Interruption

It can cover fixed overheads like rent or wages.
Body Shop Insurance
A motor trade insurance policy for body shop owners comes in various types and levels of cover. The right policy covers you drive customer vehicles as well as your buildings, tools and machinery. Make sure you're fully covered, because for other items is available additional cover.
Working with customers and their property regularly can put your business at risk when problems occur. You can take steps to minimize potential risks and problems by setting up the appropriate types of insurance for your business. 
Body Shop Insurance include cover for
Third Party Only
Third Party, Fire and Theft
Comprehensive Cover
Cover For Product Liability
Cover for Public Liability